THREE STEPS TO SUCCESSFUL HAIR RESTORATION
Learn about the Best Surgery that can restore a full and natural look in only one surgical session.
Consult a top pre-screened physician in your area.
View our massive before and after gallery for results.
HOW MUCH DOES A HAIR TRANSPLANT COST?
The cost of a hair transplant procedure can vary depending on a number of factors, including the extent of the hair loss, the technique used, and the skill and experience of the surgeon. Generally, hair transplant costs are not covered by insurance, and patients should be prepared to pay out of pocket.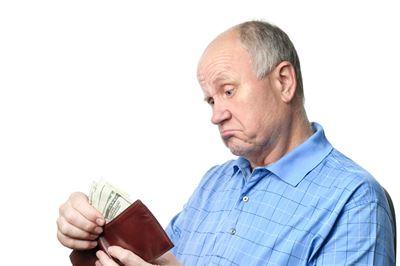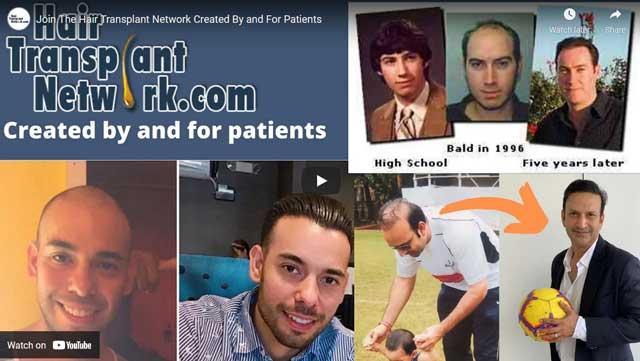 HOW OUR PATIENT- BASED COMMUNITY  
WORKS FOR YOU
Learn what hair restoration treatments and physicians really work from thousands of people. And view their before and after photos, blogs and posts. You can even message them directly or ask questions on our forum once you join our community for free.
Based on our collective wisdom, we recommend physicians based on their proven results, patient reviews and credentials. If a physician is chosen for recommendation, they are required to continue to earn excellent patient reviews or their recommendations will be withdrawn.
LATEST PATIENTS POSTS ON OUR FORUM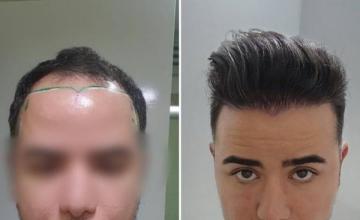 Dr. Pittella - 6401 grafts - 1 sitting - BRAZIL
1 month 1 week ago
Another forum member had this to say:Simply remarkable…don't know what else to say…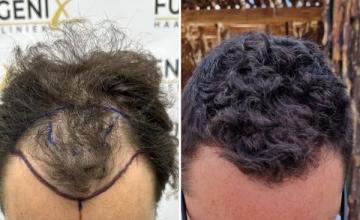 FUEGENIX - 2400 Grafts by Dr. Munib Ahmad - November 2022 - FUE (36 y/o)
1 month 1 week ago
Forum member I.did.it had this to say about his hair transplant at six months: "The results I have achieved in only 6…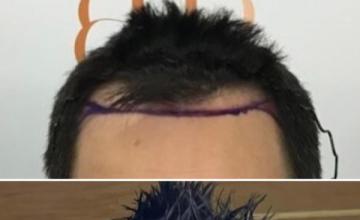 Dr. Bisanga + Dr. Kostis BHR 2167 FUE
1 month 1 week ago
Forum member Training Day shared his 7-month results. Excellent growth thus far. 
TOP POSTS BY LEADING CLINICS
Dr. Kongkiat Laorwong, MD, FISHRS, male hairline FUE 1845 grafts, 11 months post op
10/01/2023 - 06:03
Thai male hairline FUE 1845 grafts, 11 months post op

Patient Video
Dr. Nakatsui, FUE 1645 grafts, frontal scalp, 1.5 years postop
10/01/2023 - 04:50
This patient came in to the office concerned about thinning of the frontal hairline. We performed one FUE procedure…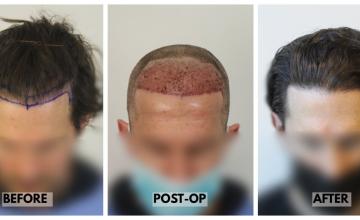 3181 Grafts (6789 Hairs) - FUE Hair Transplant - Dr. Rahal
09/29/2023 - 17:53
This patient received 2741 grafts (5644 hairs) via FUE hair transplant surgery with Dr. Rahal in June of 2020. He is…
PANINE, MD | Chicago Hair Transplant Clinic | 2,500 Graft FUE Hair Transplant at 7 Months Post-Op
09/29/2023 - 15:19
This 75-year-old had a hair loss pattern similar to a class 5v on the Hamilton Norwood hair loss scale. His goal was…
Dr. Turan - FUECAPILAR Clinic, Norwood III, 2606 grafts
09/29/2023 - 15:18
Hi Everyone, we would like to present below a case of a patient with a Norwood III. You can find below the details of…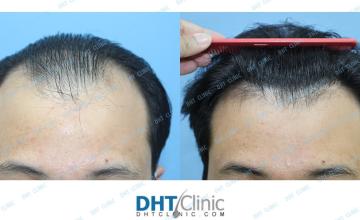 Dr. Damkerng Pathomvanich (DHT Clinic) /FUT 2,240 grafts + oral finasteride and oral minoxidil, 1 year and 5 months post op
09/28/2023 - 13:48
Patient is a 32-year-old Asian male with receding hairline and diffuse thinning hair from front to the crown. He has…
PHYSICIANS RECOMMENDED BY PATIENTS BASED ON OUTSTANDING RESULTS!
Considering a hair transplant? Choose a top hair restoration physician chosen by patients based on results and reviews. Our forum community of over 30,000 hair restoration patients has been reviewing doctors, surgeons, and treatments since 2001. Drawing upon our collective wisdom and experience, we recommend physicians worldwide who consistently provide the best results.