Best Hair Transplant Doctors in Alberta based on patient reviews.
If you are looking for a hair transplant in Alberta, here is a list of the best doctors that are recommended by the world's largest patient community based on their proven history of excellent results and professional credentials.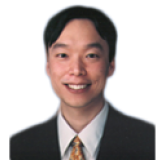 Elite Coalition Member
Dr. Nakatsui performs large sessions of ultra refined follicular units using the lateral slit technique with extremely natural results.
Thomas Chung Wai Nakatsui, MD
Suite 200, 9670 - 142 Street Edmonton Alberta T5N 4B2