Best Hair Transplant Doctors in Brazil based on patient reviews.
If you are looking for a hair transplant in Brazil, here is a list of the best doctors that are recommended by the world's largest patient community based on their proven history of excellent results and professional credentials.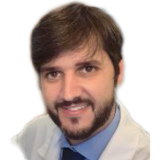 Hair transplant surgeon
Dr. Felipe Pittella performs ultra-dense mega-session and Giga-session FUE procedures on Norwood 6 and 7 patients with excellent density and coverage. Dr. Pittella combines quality and affordability with coverage and density.
Dr. Felipe Pittella
Ed. Global Tower Av. Nossa Senhora dos Navegantes, 955 - Sala 1701 Enseada do Suá Vitória - ES Brazil 29050-914