Best Hair Transplant Doctors in Brazil based on patient reviews.
Selecting Brazil for a hair transplant based on patient reviews and carefully reviewed credentials is critical. Hair restoration surgery results vary widely. Fortunately, in Brazil there is a hair transplant clinics, that have been carefully reviewed by the Hair Transplant Network and its patient based community and chosen for recommendation based on high international standards for excellence. However, if you'd like to consider other top hair restoration surgeons outside of Brazil visit the Hair Transplant Network.com for other top reviewed hair transplant physicians.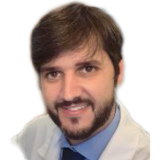 Elite Coalition Member
Dr. Felipe Pittella performs ultra-dense mega-session and Giga-session FUE procedures on Norwood 6 and 7 patients with excellent density and coverage. Dr. Pittella combines quality and affordability with coverage and density.
Dr. Felipe Pittella
Ed. Global Tower Av. Nossa Senhora dos Navegantes, 955 - Sala 1701 Enseada do Suá Vitória - ES Brazil 29050-914