Welcome to the most popular and arguably most respected patient based hair restoration community in the world – the Hair Transplant Network.
Founded in 1999, by hair transplant patient Patrick Hennessey, this community continues to help hair loss suffers get past the hype and share genuine and uncensored treatment and doctor reviews.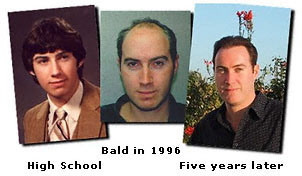 Patrick, Publisher of this site - From too much hair, to way too little, to just right!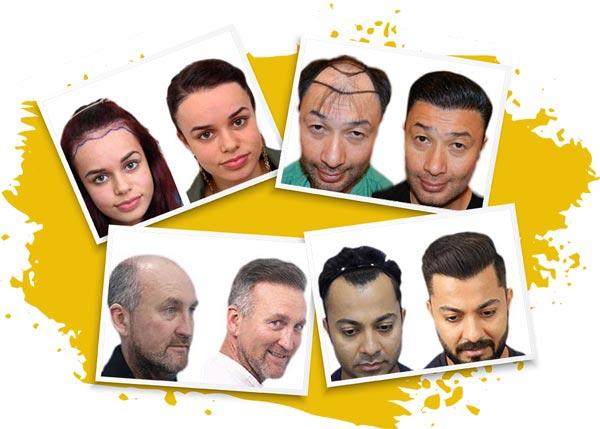 With 30,000 plus forum members and over a half million posts, we enable patients to share the good, the bad and even the ugly. This has not made us popular with all doctors and we've successfully fought over a dozen lawsuits that attempted unsuccessfully to get us to sweep negative (but genuine) reviews under the rug.
We've stood our ground and helped thousands of patients find treatments that really work and physicians who have a proven record of providing excellent results. 
Only these time tested and online reviewed physicians are recommended on this site. These physicians operate transparently knowing that their patients may be reviewing them on our forum within hours of surgery. They are required to consistently earn great reviews to continue being recommended.
Find a recommended hair restoration physician in your area.
Click play to learn how our community can help you restore your hair.
While any physician can present a few testimonial quotes on their website, how many consistently get great results on a patient run community? Our community has thousands of physician and treatment reviews going back over 20 years.
To search any treatment or physician, enter the name in our discussion forum data base to get uncensored real reviews.
You can also view Hair Restoration Journals created by actual hair transplant patients. These sites contain photos journals documenting the person's hair restoration. Often you can correspond with these site authors by email.
To share information and experiences with thousands of other hair restoration patients, visit our popular and respected discussion forum. If you join you can post and message other members and get our newsletter updates.
Best wishes for restoring your hair and sharing your results to guide and inspire others.