Best Hair Transplant Doctors in Ohio based on patient reviews.
Selecting Ohio for a hair transplant based on patient reviews and carefully reviewed credentials is critical. Hair restoration surgery results vary widely. Fortunately, in Ohio there is a hair transplant clinics, that have been carefully reviewed by the Hair Transplant Network and its patient based community and chosen for recommendation based on high international standards for excellence. However, if you'd like to consider other top hair restoration surgeons outside of Ohio visit the Hair Transplant Network.com for other top reviewed hair transplant physicians.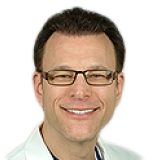 Elite Coalition Member
The University Hair Transplant Center - providing excellent all follicular unit hair transplantation in Ohio under the renown direction of Dr. Robert Haber.
Haber Dermatology, Inc.
26949 Chagrin Blvd. Suite 300 Beachwood Ohio 44122