Best Hair Transplant Doctors in Texas based on patient reviews.
If you are looking for a hair transplant in Texas, here is a list of the best doctors that are recommended by the world's largest patient community based on their proven history of excellent results and professional credentials.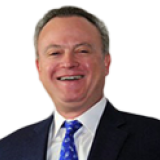 Elite Coalition Member
Dr. Bernardino Arocha and his staff perform high quality ultra refined follicular unit hair transplantation sessions in Houston, with free physician consultations available in Dallas.
Arocha Hair Restoration
5439 Glen Lakes Dr. Dallas Texas 75231
3005 Huldy St. Houston Texas 77098