Best Hair Transplant Doctors in Oregon based on patient reviews.
If you are looking for a hair transplant in Oregon, here is a list of the best doctors that are recommended by the world's largest patient community based on their proven history of excellent results and professional credentials.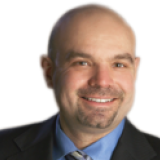 Elite Coalition Member
Dr. Steven Gabel is dedicated exclusively to performing ultra-refined follicular unit hair transplantation and follicular unit extraction with excellent results performed in the Portland area.
Gabel Hair Restoration Center
12115 SW 70th Avenue, Suite 200 Portland Oregon 97223