Best Hair Transplant Doctors in Spain based on patient reviews.
Selecting Spain for a hair transplant based on patient reviews and carefully reviewed credentials is critical. Hair restoration surgery results vary widely. Fortunately, in Spain there is a hair transplant clinics, that have been carefully reviewed by the Hair Transplant Network and its patient based community and chosen for recommendation based on high international standards for excellence. However, if you'd like to consider other top hair restoration surgeons outside of Spain visit the Hair Transplant Network.com for other top reviewed hair transplant physicians.
Hair transplant surgeon
Dr. Espinosa Custodio performs ultra-dense follicular unit extraction (FUE) with consistently dense and natural results. Dr. Espinosa Custodio performs surgery in Mexico and Spain, offering tremendous value at an affordable rate.
Instituto Médico del Prado
5, Moreto Street 28014 Madrid Spain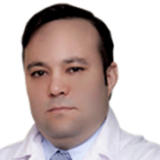 Hair transplant surgeon
Dr. De Freitas is an expert in performing Follicular Unit Extraction (FUE). He's regarded as one of the world's best FUE surgeons. He performs dense-packed ultra-refined follicular unit grafting at an affordable price.
Clinica De Freitas
Sorni Street, 34 BAJO Valencia Spain 46004
Tuset Street, 34 Ground Floor Barcelona Spain 46004