THREE STEPS TO SUCCESSFUL HAIR RESTORATION
Learn about the Best Hair Restoration Surgery that can restore a full and natural look in only one surgical session.
Consult a top pre-screened hair restoration physician in your area.
Share with our online community of patients and physicians in our active discussion forum.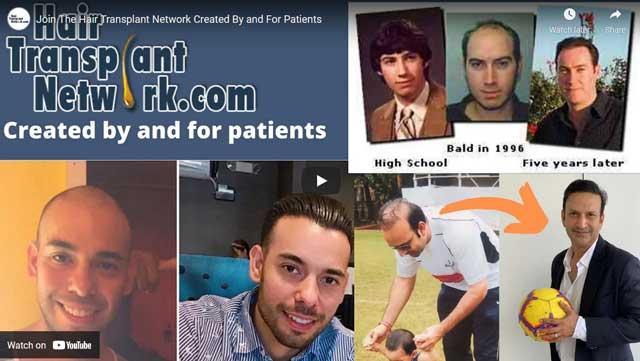 HOW OUR PATIENT- BASED COMMUNITY  
WORKS FOR YOU
Learn what hair restoration treatments and physicians really work from thousands of people. And view their before and after photos, blogs and posts. You can even message them directly or ask questions on our forum once you join our community for free.
Based on our collective wisdom, we recommend physicians based on their proven results, patient reviews and credentials. If a physician is chosen for recommendation, they are required to continue to earn excellent patient reviews or their recommendations will be withdrawn.
LATEST PATIENTS POSTS ON OUR FORUM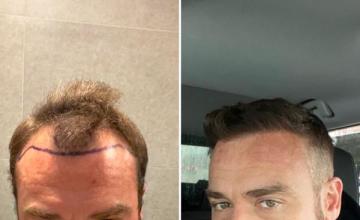 2,921 grafts done by Dr Gür in Istanbul, Turkey
4 days 16 hours ago
Overall the experience was way better than expected.  I went with the package where Gür does the extractions and…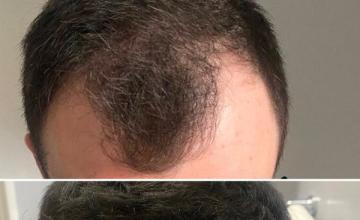 2679 grafts / Dr Gür / Fuecapilar - my experience
4 days 16 hours ago
I recently had my first HT with Dr Gür with the aim of restoring my hairline. In 2-3 years I plan to revisit the idea…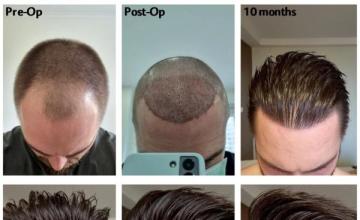 Dr. Laorwong / Absolute Hair Clinic, Bangkok - 2882 Grafts (FUE) - 10 month results
2 weeks 6 days ago
Dr. Laorwong, Absolute Hair Clinic Bangkok 2882 Grafts (FUE) - 398x 1 hair, 999x 2 hair, 1488x 3 hair, 6854  hairs…
TOP POSTS BY LEADING CLINICS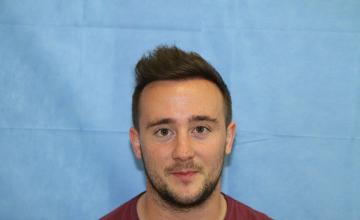 Dr Raghu Reddy, 3107 grafts
06/02/2023 - 13:59
This 30-year-old gentleman came to us with a 6-year history of hair loss. He was examined by Dr Reddy and diagnosed as…

Patient Video
Video - FUE Hair Transplant by Dr. Rahal - 3002 Grafts
06/02/2023 - 13:59
Hi everyone, Last week, I presented a case showcasing photo results of a 3002 graft case via FUE by Dr. Rahal. You…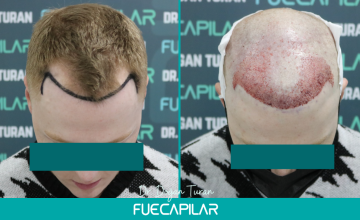 Dr. Turan - FUECAPILAR Clinic, NW III, 2888 grafts
06/02/2023 - 13:24
Hi Everyone, we would like to present below a case of a patient with a Norwood III stage. You can find below the…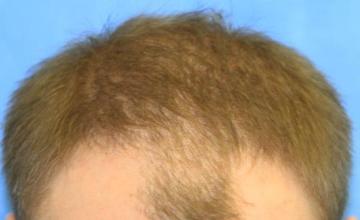 Dr Raghu Reddy, Norwood 3, 2100 grafts
06/02/2023 - 13:39
This 32 year old young gentleman came to us requesting to fill in the receding areas. His desire was to achieve a…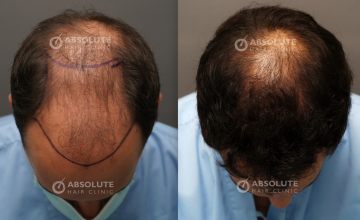 Dr. Kongkiat Laorwong, MD, FISHRS, FUE 4050 grafts, 10 months post op
06/01/2023 - 06:25
French male, Norwood VI We did 4050 grafts in the frontal area. The result was 10 months following the procedure.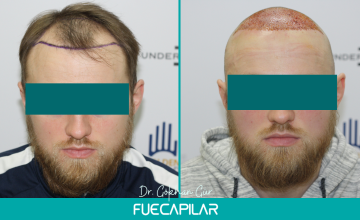 Dr. Gur - FUECAPILAR Clinic, NW III-IIIa, 2812 grafts
05/31/2023 - 13:50
Hi Everyone, we would like to present below a case of a patient at Norwood III-IIIa stage. You can find below the…
PHYSICIANS RECOMMENDED BY PATIENTS BASED ON OUTSTANDING RESULTS!
Considering a hair transplant? Choose a top hair restoration physician chosen by patients based on results and reviews. Our forum community of over 30,000 hair restoration patients has been reviewing hair transplant doctors, surgeons, and treatments since 2001. Drawing upon our collective wisdom and experience, we recommend physicians worldwide who consistently provide the best results.
  Recommended Physicians