THREE STEPS TO SUCCESSFUL HAIR RESTORATION
Learn about the Best Hair Restoration Surgery that can restore a full and natural look in only one surgical session.
Consult a top pre-screened hair restoration physician in your area.
Share with our online community of patients and physicians in our active discussion forum.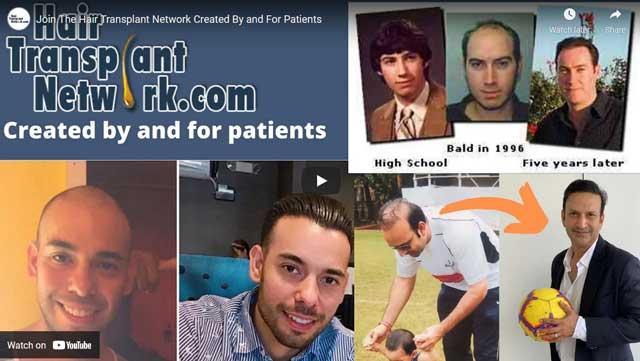 HOW OUR PATIENT- BASED COMMUNITY  
WORKS FOR YOU
Learn what hair restoration treatments and physicians really work from thousands of people. And view their before and after photos, blogs and posts. You can even message them directly or ask questions on our forum once you join our community for free.
Based on our collective wisdom, we recommend physicians based on their proven results, patient reviews and credentials. If a physician is chosen for recommendation, they are required to continue to earn excellent patient reviews or their recommendations will be withdrawn.
LATEST PATIENTS POSTS ON OUR FORUM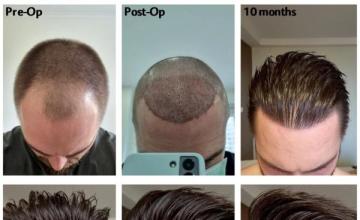 Dr. Laorwong / Absolute Hair Clinic, Bangkok - 2882 Grafts (FUE) - 10 month results
1 week 6 days ago
Dr. Laorwong, Absolute Hair Clinic Bangkok 2882 Grafts (FUE) - 398x 1 hair, 999x 2 hair, 1488x 3 hair, 6854  hairs…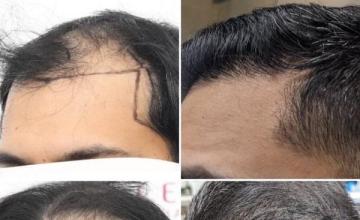 Eugenix July 18/19 with Dr. Pradeep Sethi and Dr. Arika Bansal 3811 Grafts
2 weeks ago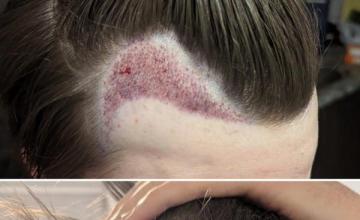 Dr Konior FUE - 1200 grafts
2 weeks ago
TOP POSTS BY LEADING CLINICS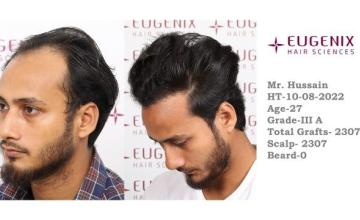 EUGENIX HAIR SCEINCES | GRADE 3A | 9 MONTHS RESULT
05/29/2023 - 15:18
NW3A Total Grafts: 2307 All Scalp Area covered - Front After a hair transplant with Eugenix Hair Sciences, Aslam'…
Dr. Munib Ahmad - From a hooligan to Elvis Presley - 2357g - Fine Dark Blond Hair - FueGenix - The Netherlands
05/27/2023 - 07:41
From a hooligan to Elvis Presley (well, at least one with a conservative hairline) I remember when this patient…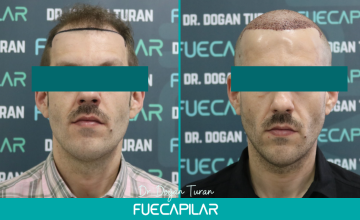 Dr. Turan - FUECAPILAR Clinic, NW IVa, 3957 grafts
05/26/2023 - 11:19
Hi Everyone, we would like to present below a case of a patient with a Norwood IVa stage. You can find below the…
Michael Vories, MD 2500 FUE Grafts
05/25/2023 - 11:42
This patient came in last week for his 6 month follow up after receiving 2500 FUE grafts to his frontal forelock and…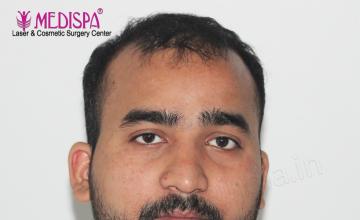 Dr. Suneet Soni - 4500 Grafts, Combine FUT + FUE + Beard Technique , NW- IV
05/24/2023 - 11:49
A 34 years old patient, suffering from genetic baldness. NW class : IV Baldness Technique Used : Combination Method…
Case performed by Dr. Feriduni – 4485 FU in 1 day procedure
05/24/2023 - 07:32
FUE performed on a 45-year old patient with • Norwood III Vertex, Class T • Donor density of 88 FU/cmÇ occipital, 84…
PHYSICIANS RECOMMENDED BY PATIENTS BASED ON OUTSTANDING RESULTS!
Considering a hair transplant? Choose a top hair restoration physician chosen by patients based on results and reviews. Our forum community of over 30,000 hair restoration patients has been reviewing hair transplant doctors, surgeons, and treatments since 2001. Drawing upon our collective wisdom and experience, we recommend physicians worldwide who consistently provide the best results.
  Recommended Physicians