Selecting the right hair transplant procedure and physician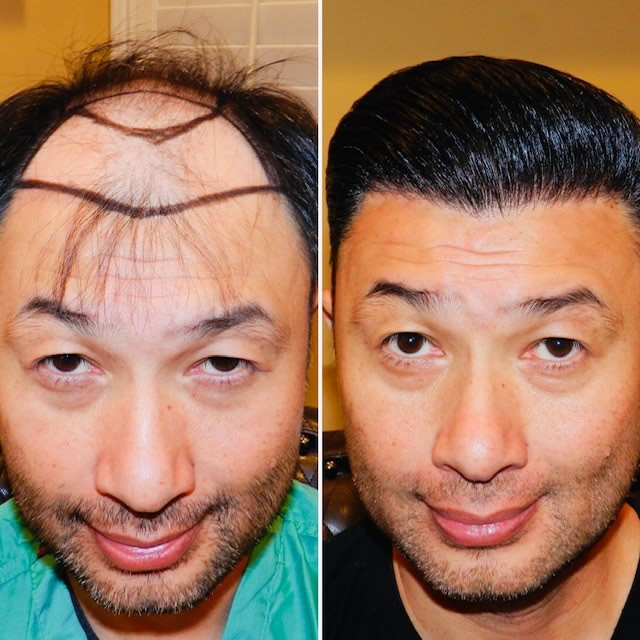 When performed correctly not even your hair stylist will detect that you had a hair transplant. But the procedure and hair transplant clinic you select is absolutely critical since many hair transplant surgeons today are still using outdated procedures.
This site is run by hair transplant patients and is committed to providing you with the information and tools you need to avoid the pitfalls and achieve great results. The following information will help you understand the difference between truly state of the art and natural hair transplants and those that are inferior.
The best hair transplant procedure
The reason why only a minority of hair transplant surgeons do truly state of the art hair transplants is because the most advanced procedures and techniques require very high levels of skill, experience, and staff time.
To achieve this high level of quality a clinic typically needs a large and well trained staff that is dedicated to doing hair transplants exclusively. However, the hair restoration clinics that do make these investments are able to provide their patients with naturalness and fullness in only one surgical session, rapid healing, and optimal use of their limited donor hair.
However, many clinics are not willing to dedicate the time and resources to develop this optimal capability. The hair restoration physicians recommended on this site have made this investment and have a proven track record of excellent hair transplant results.
The procedure that is best for the patient.
Today's optimal follicular unit procedure enables a patient to achieve extremely natural results because it recreates and mimics the way a person's hair grows naturally, hair for hair.
Learn how hair transplant surgery has evolved into today's state of the art follicular unit hair transplant procedure.