Procedure detail
38 year old female
Diagnosis: High frontal hair line
Hair characteristics: Gray hair dyed brown, straight and medium thickness.
Density: 80 Ufs/cm2.
Average: 2,58 Hairs/Grafts.
Post-Op treatment:
Individualized treatment is chosen.
+ Sessions of PRP alternated with Vitamins in Intradermotherapy and LED phototherapy.
Bald class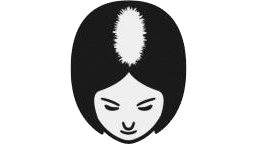 Female hair loss stage II
Around 40% of women by age 50 show signs of hair loss and less than 45% of women reach the age of 80 with a full head of hair.