Also the hair transplant patient describes briefly his experience with Dr. Maras and says how he feels right after his FUE procedure. He had in total 2149 grafts and you can see his result by searching on you tube for FUE 2149 graft Result.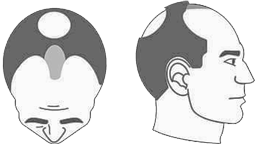 Norwood class 4

Characterized by further frontal hair loss and enlargement of vertex, but there is still a solid band of hair across the top (mid-scalp) separating front and vertex.

Patient gender Male Patient sessions 2 Patient surgery type Trplt Patient grafts 2149

This hair transplant video shows an FUE Hair transplant patient who has just finished his FUE operation with Dr. Maras of HDC Hair Clinic. Doctor Kyriakos Maras is giving the patient post operation instruction and a free post operation kit which includes all medicines needed for taking care his hair and scalp after the FUE Hair transplantation. In this video you can see a brief site of the OR premises of the clinic.