About
If you're reading this. My story is pretty much the same as your.
My Surgical Treatments to Date
2200 FUE
Single = 622
Double = 1204
Triple = 367
Quad = 7
Total Hair = 4159
My Non Surgical Treatments
5% Minoxidil (twice a day).
Bald Class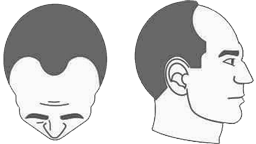 Norwood class 3
The earliest stage of male hair loss. It is characterized by a deepening temporal recession.
If it bothers you, don't wait and do something about it.