About
My eyebrow hair had thinned over the last 10 years to the point where there was almost none left. So after reading the forum and seeing some of the breakthrough surgueries done on FUE hair transplant to eyebrows, I decided to visit Dr Devroye in Belgium. After the consultation I decided to start the journey and have hair transplanted into my eyebrows. 
My Surgical Treatments to Date
One session (8 hours in surgery) in September 2013 with Dr Jean Devroye MD in Brussels, taking FUE transplants from my beard and transplanting the follicles to my eyebrows. Appx 200 grafts per eyebrow 
My Non Surgical Treatments
Foe general hair loss: Propecia, Rogaine, and Nizoral shampoo
Bald Class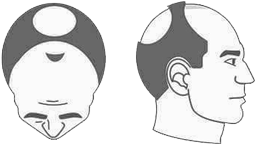 Norwood stage 5
Occurs when the connecting bridge of hair disappears leaving a single large bald area on the front and top of the scalp. The hair on the sides of the scalp remains relatively high.
Losing eyebrows is a very troubling thing, so it was always something I was conscious of.
Yes, very happy with the result. The year has has it's ups and downs, but everyone on the forum here had said "stay calm and be patient" and yes, that's the thing to do
An FUE eyebrow transplant with a top doctor: I could only recommend Dr Devroye
Much more relaxed and confident. I don't worry about it any more.
Look, it is major surgery so do consider the implications. The result will vary simply down to how your body heals and accepts the donor hair. Also, it takes time to heal and fully re-grow, and some implants won't take: but hopefully about 60%+ will. I'm very happy, and would encourage anyone in this situation to consider it.