About
Hair loss at age 17, surgeries at 30
and at 33.
My Surgical Treatments to Date
Surgery with Dr Hasson 4703 grafts
for operation 1 and 2109 grafts for operation 2.
My Non Surgical Treatments
Bald Class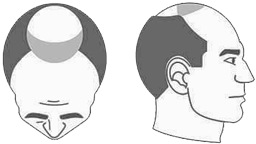 Norwood stage 5A
In stage 5A, the hairline continues to progress toward the back of the head.
Massively. Loss of confidence & women over the years.
Not sure, I use Propecia. Stopped using rogaine foam a few years ago. I was past mino and it was too much hassle every night without seeing any improvement. I wasn't patient enough.
Propecia, regaine foam and a transplant
for sure.
I'm a different man, at least on the outside, I'm much happier.