Procedure detail
This 32 year old gentleman with Norwood 5a came to Dr, Reddy requesting FUE hair transplant surgery to fill his frontal area.
3217 grafts / 8412 hair was transplanted in 2 days.
Bald class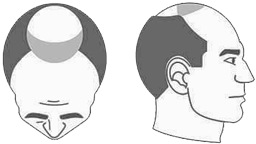 Norwood stage 5A
In stage 5A, the hairline continues to progress toward the back of the head.