Procedure detail
A 44 year old, NH grd 3V baldness came to us for hair transplant.He opted for BIO-FUE. We did 2818 grafts in one day and covered the frontal half & top of the scalp.
The surgery was uneventful and the patient is happy & satisfied with the results after 1 year.
Bald class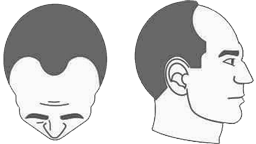 Norwood class 3
The earliest stage of male hair loss. It is characterized by a deepening temporal recession.