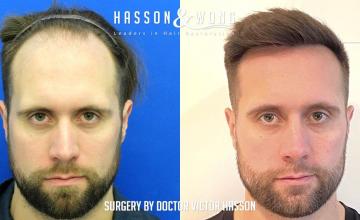 Dr. Hasson / 4228 grafts / FUE / 1 session / Hairline-Frontal Zone-Mid / 1 year post-op
09/08/2021 - 21:52
Patient in his early 30's from Calgary choose Hasson and Wong after doing extensive research. His decision was also…
Should I Wear a Hat While Driving to Avoid Sunlight on the Hair Transplant Grafts?
07/27/2021 - 08:35
I think that unless you are in a convertible then it won't be an issue. With windows up, there is zero chance of harm…
Does Transplanting Hair Between Existing Hair Prevent Future Hair Loss?
07/27/2021 - 08:34
It is possible to transplant hair in between and around your existing hair however, it depends on how much hair you…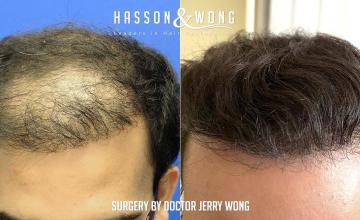 Dr. Wong / 5,783 Grafts / FUT Repair / 1 Session / 7.5 months post-op
04/30/2021 - 23:42
This Canadian patient in his mid-20's from a province outside of British Colombia had a previous poorly executed FUE…
3808 FUT on Norwood VI with Dr. Wong today 12/4/17
04/12/2021 - 06:55
Fantastic Norwood 6 Transformation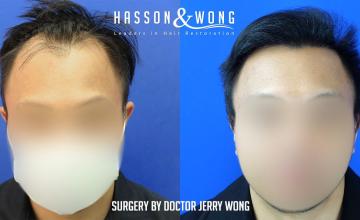 Dr. Wong / 2165 grafts / Hairline/Front / FUE / 1 Session / 7 months post-op
03/19/2021 - 22:45
This Vancouver area patient in his mid-30's found Hasson and Wong through some online research. Genetics for hair loss…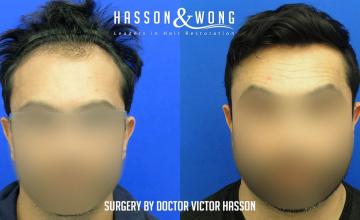 Dr. Hasson /3058 Grafts/ FUE/ 1 Session/ 20 months post-op
03/11/2021 - 20:44
Vancouver area patient in his late 30's started to become increasingly bothered by his receding hairline. Evaluation…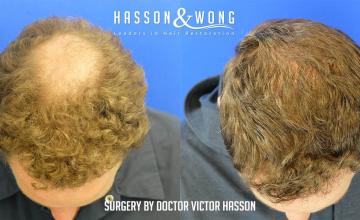 Dr. Hasson / 3,004 Grafts / FUE/ Crown / 1 Session / 6 months post-op
01/29/2021 - 00:07
This Local Vancouver patient was suffering from hair loss that began at the young age of 25. The obvious area of…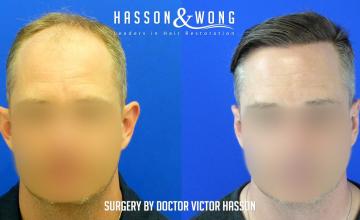 Dr. Hasson /4,903 Grafts/ FUE/ 1 Session/ 1 year post-op
11/27/2020 - 19:23
After a couple of trips to the clinic to see Dr. Hasson, this Vancouver area patient decided to proceed a few years…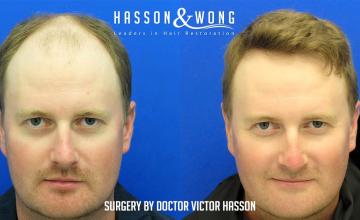 Dr. Hasson /6,048 Grafts/ FUE/ 1 Session/ 10 months post-op
10/02/2020 - 00:53
This Vancouver area patient in his mid-30's was increasingly having trouble styling his hair to conceal the thinning…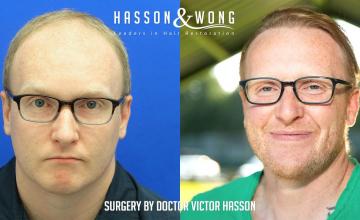 Dr. Hasson /2155 Grafts/ FUE/ 1 Session/ 18 months post-op
09/25/2020 - 23:52
When this Vancouver area patient came to us about his hair loss, it bothered him to a considerable degree. However, at…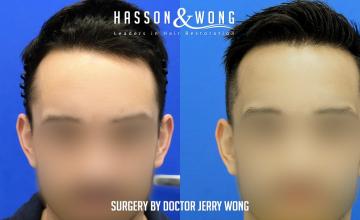 Dr. Wong /1300 Grafts/ Hairline/temple points/ FUE/ 1 Session/ 1 year post-op
09/18/2020 - 21:42
This Vancouver based patient in his late 20's approached Hasson and Wong in hopes of restoring density to his hairline…