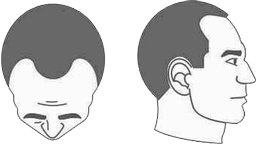 Norwood stage 2

There is a slight recession of the hairline around the temples. This is also known as an adult or mature hairline.

Patient gender Male Patient sessions 1 Patient surgery type Trplt Patient grafts 2660

Here we have a hair restoration patient who underwent an FUT hair transplant procedure with Dr. Rahal to restore his frontal zone. 2660 grafts were transplanted. He came back at 6 months and was happy to speak on camera about how his new head of hair has changed his life for the better.