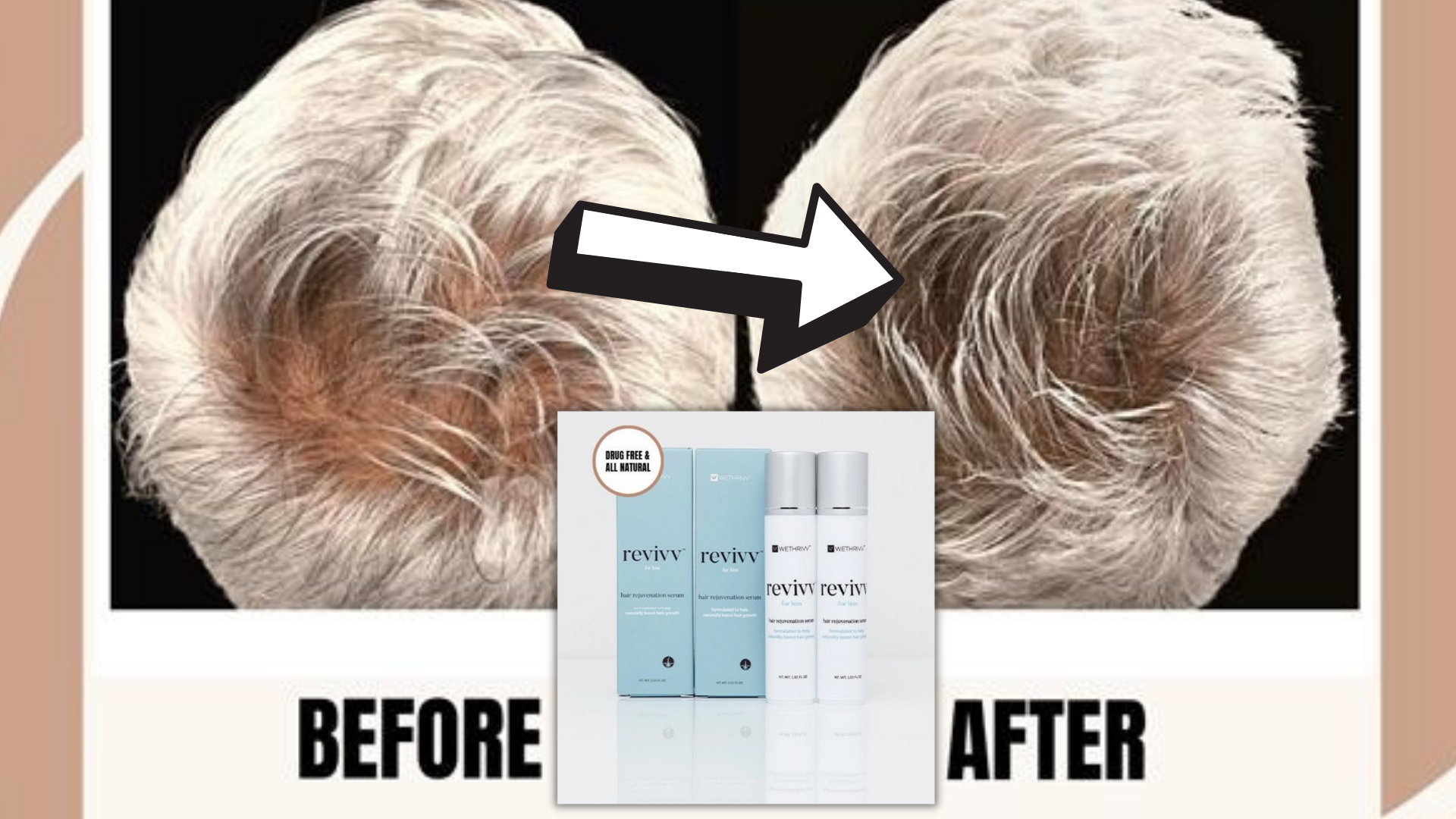 Revivv hair growth serum has been gaining some attention from quality sites like follicle thought which wrote a piece on the hair growth serum two months ago. The hair growth serum is 100% drug-free, meaning all of the ingredients in the formula are naturally sourced. Now, I know what many of you think 'all-natural' is synonymous with 'doesn't work.' If you're having those thoughts, it is fair. Skepticism in the hair loss industry is a must, especially with all the snake oil on the market. In this article, we will be reviewing the mechanisms of action and the ingredients in Revivv hair growth serum.
The Science Behind Revivv Hair Growth serum
Modern hair loss research indicates that DHT causes male and female pattern hair loss. DHT is a steroidal hormone that is a byproduct of testosterone. The 5-alpha reductase enzyme converts testosterone into DHT via the bloodstream. The most effective hair loss treatments are potent 5-alpha reductase inhibitors like Avodart (dutasteride) and Propecia (finasteride). While DHT is the primary catalyst for genetic hair loss in men and women, it is not the only mechanism contributing to hair loss. 
Four mechanisms contribute to hair loss:
DHT 
Scalp Inflammation
Blood and Oxygen Supply
Shortened Anagen (Growth) Cycle 
Some may argue that DHT is the cause of scalp inflammation and that DHT shrinks the hair follicle, causing the 'anagen' growth cycle to shorten. However, I believe the four mechanisms are correlated but not directly caused by DHT. Revivv claims that the sugars that typically convert into glycogen in the scalp convert into fat, which triggers scalp inflammation referred to as 'micro-inflammation.' Revivv is a multi-modal hair growth serum created to treat the various modalities related to genetic hair loss through various natural ingredients.
Below is a list of the ingredients and the mechanism of action:
Larix Europea Wood Extract (Taxofolin, DHQG)- Anti-inflammatory
Zinc Chloride- Inhigbits Malassezia Furfur
Camellia Sinensis Leaf Extract (EGCG) - 5-alpha reductase inhibitor (DHT Blocker) 
Alanine/Histidine/Lysine Polypeptide Copper HCI- Peptide complex signals for cell rejuvenation, i.e., hair follicles
Betaine - Detoxifies amino acids 
Caffeine- Vascular Dilator (increases blood supply)
Horse Chestnut Seed Extract- Anti-inflammatory and vascular dilator. 
Sodium Hyaluronate- Rebuilds subdermal extra cellar matrix 
Loquat Leaf Extract- Stimulates growth factors
Licorice Root Extract- Antimicrobial to reduce scalp inflammation
Mushroom Extract- Anti-inflammatory
Houttuynia Cordata Extract- Glucose Modulator
Grape Seed Extract- Anagen growth promoter
Aronia arbutifolia Extract- Antioxidant 
Apple Fruit Extract- Reduces Telogen (resting phase) 
Wine Extract- Antioxidant
Perilla Frutescens Extract- 5-alpha reductase inhibitor
Apigenin- Anti-inflammatory
Oleanolic acid- 5-alpha reductase inhibitor and anti-inflammatory
Palmitoyl Tripeptide-1- Rejuvenation peptide
Copper Peptide-1- Signals rejuvenation
Glycogen- Hair follicle nutrient
Saw Palmetto Fruit Extract- 5-alpha reductase inhibitor 
Results

The Revivv Hair Growth Serum applied twice daily shows significant improvement in the trichoscan above. The second slide is after four months of use. The last slide is after eight months. The mole is a good indicator of where growth occurred. In the center of the mole, hair follicles can be seen growing outside of the mole after eight months. The hair follicles are visible in the first slide but heavily miniaturized. The slides show that growth serum reversed the miniaturization. 
Our Thoughts
I believe that all-natural formulas should be used with realistic expectations. There is no natural formula that replaces FDA-approved treatments like finasteride and minoxidil. However, natural hair loss supplements can be an adjunct to your hair loss regimen or as an alternative. But keep in mind that the results will not be as impressive as potent drugs. We will be reviewing Revivv on our popular hair loss forum, the Hair Restoration Network. See thousands of hair transplant reviews and hair loss treatments on the forum, and learn collectively from thousands of other hair loss sufferers.