Best Hair Transplant Doctors in South Carolina based on patient reviews.
If you are looking for a hair transplant in South Carolina, here is a list of the best doctors that are recommended by the world's largest patient community based on their proven history of excellent results and professional credentials.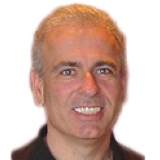 Hair transplant surgeon
Dr. Mike Vories performs high quality FUE exclusively at his clinic in South Carolina on only one patient per day with excellent results.
Carolina Hair Surgery
498 Wando Park Ste 400 Mount Pleasant South Carolina 29464