Best Hair Transplant Doctors in New Jersey based on patient reviews.
If you are looking for a hair transplant in New Jersey, here is a list of the best doctors that are recommended by the world's largest patient community based on their proven history of excellent results and professional credentials.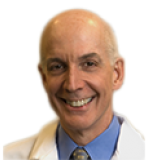 Elite Coalition Member
Robert M. Bernstein, M.D., F.A.A.D., Clinical Professor of Dermatology, Columbia University Performing Follicular Unit Transplantation and Robotic FUE in NYC, NY.
Bernstein Medical, P.C.
2150 Center Ave. Fort Lee New Jersey 07024