About
Started loosing my hair at the age of 27-28.
My Surgical Treatments to Date
700 grafts in 2001 in Switzerland
2026 grafts in 2011 from H&W (Dr Hasson) in Vancouver
My Non Surgical Treatments
Bald Class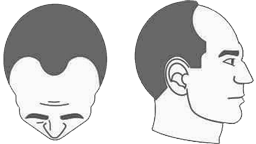 Norwood class 3
The earliest stage of male hair loss. It is characterized by a deepening temporal recession.
As it came gradually it was not a shock at first. Only 2-3 years after hair loss started I noticed that getting a decent haircut in the morning was more and more difficult so I decided to act.
The first HT in Geneva was not a great experience and the results are not 100% convincing. The second one at H&W was very reassuring. I am still very early in the process but once you set a foot in their office in Vancouver you feel you are in very capable hands...and this is already a good start!