About
I had went to Dr.Hasson and had phenomenal growth in 4 months. I have documented my growth regularly , posting some pics in monthly intervals. I really like to thanks Dr.Victor Hasson. 
My Surgical Treatments to Date
Bald Class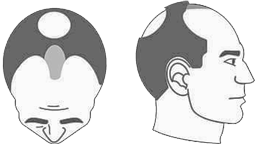 Norwood class 4
Characterized by further frontal hair loss and enlargement of vertex, but there is still a solid band of hair across the top (mid-scalp) separating front and vertex.
Lost my confidence and my smile.