About
After gradually losing hair over the last 10 years it got to the point I could no longer style it & have worn a hat every day over the last 3 or so years. Recently I had a fantastic transplant experience with Dr Devroye & his team at Clinique Grand Roi in Brussels. Full details of my story are available on the forum here: 
My Surgical Treatments to Date
1 session with Dr. Devroye.  3031 grafts - 6672 hairs.
My Non Surgical Treatments
finasteride
Bald Class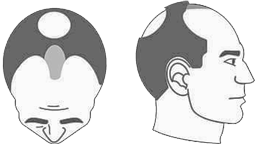 Norwood class 4
Characterized by further frontal hair loss and enlargement of vertex, but there is still a solid band of hair across the top (mid-scalp) separating front and vertex.
Low self esteem, depression are the main problems.
Am waiting to see the final results from FUT & finasteride.
Very happy with my experience with Dr Devroye. Too early to see the final result.