About
I used to have longer hair.  Not very long, but long.  I started losing hair around 20 or so I think.  Due to my longer hair I didn't quite notice.  I really only got my hair cut two or three times a year.  It went very quickly however and soon I couldn't keep my hair long. 
With the receeding hair line, the hair would form an awkward triangle thing and just look bad.  I would wear a hat or bandana everyday so I could keep my hair longer.  Then I started losing more and had to cut it short.  It literally bothered me every single day.  So, a hair transplant was my next step.
I will post pictures. More information in journal.
My Surgical Treatments to Date
On June 1st 2012 I had my first hair transplant.  It was 2389 grafts and was performed by Dr. Glenn Charles and his fantastic staff.  It was done in one session. More information in journal.
My Non Surgical Treatments
None
Bald Class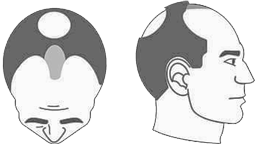 Norwood class 4
Characterized by further frontal hair loss and enlargement of vertex, but there is still a solid band of hair across the top (mid-scalp) separating front and vertex.
It bothers me every day.  I constantly check to make sure as much of the baldness is covered as possible.
The transplant I just had.
More than I could have even imagined.
I would absoultely recommend Dr. Glenn Charles and his amazing staff!!!!!!
To come when all my new hair grows in.  
If you're considering it, do it!