About
started to go thin at the front at the age 27 years tried many hairloss treatments my hairdresser gave  me but didnt notice any changes . then began to look and research surgery.
My Surgical Treatments to Date
dr farjo ,at manchester clinic ,on the 15 th feb 2010. great team !still to hear back from them about how many grafts and hair per graft .but i feel brilliant and thats the main thing .
My Non Surgical Treatments
finastride 1 mg
Bald Class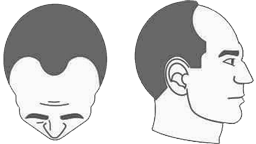 Norwood class 3
The earliest stage of male hair loss. It is characterized by a deepening temporal recession.
very happy,though it is still to soon to see the true results.great team at dr farjos .they really made feel so relaxed ,never felt a thing , mick was so good and welcoming .
research , and dont be scared to ask questions .