About
Been losing hair for 10 yrs plus. Really affecting my life. I wear hats
all the time last 5-6 yrs and I miss out on events cause am so conscious
about it. I cant really shave my head as my head is not perfectly
shaped. Its eating at me every day. 
Been looking at HT procedures for a while now but last 6-8 months been more comfortable about possibly going down that path.
My Surgical Treatments to Date
will update soon.just had my first ht 5000 grafs
My Non Surgical Treatments
Bald Class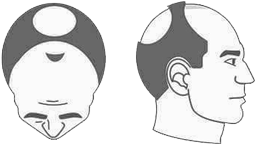 Norwood stage 5
Occurs when the connecting bridge of hair disappears leaving a single large bald area on the front and top of the scalp. The hair on the sides of the scalp remains relatively high.