About
I had surgery with Dr. Devroye in March 2009. The transplant was done with 2017 grafts. I feel that the surgery went really well. Dr. Devroye and his team made me feel very comfortable throughout the entire surgery.
My Surgical Treatments to Date
None, this is the first one.
My Non Surgical Treatments
Started using Finasteride day after the surgery.3 times a week workout and cardio.
Bald Class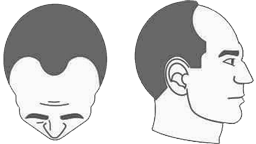 Norwood class 3
The earliest stage of male hair loss. It is characterized by a deepening temporal recession.